Opening 1st of July
ROBOLLA BEACH APARTHOTEL RODA CORFU
Our Guests - Our Priority
For the last 19 years, Robolla's utmost priority has always been the wellbeing of our guests, our staff and partners.
Today, more than ever, in light of the COVID-19 pandemic crisis, we do our best to stay on top of this evolving situation and be proactive through enhanced sanitation protocols as well as scrupulously following the recommendations of global health organizations, our government and regulators worldwide.
For so many of us, travel is a necessity and rewarding part of our lives. This shared passion will continue to drive our commitment in providing all our guests, partners and employees with the utmost level of safety so that you can travel with confidence.
YOUR TRAVEL PLANS
Greece so far has a low number of people affected by the virus comparing to other European countries, however in order to confront the spread of the virus a series of measures were taken by the Government including the mandatory closing of all seasonal hotels in the country until the beginning of July.
We understand that our delayed opening may have caused disappointment for those planning to stay with us before up to this date.
For all the affected reservations in May and June, guests are being offered the same Early Booking Discounts and Special Offers applied to their previous bookings when rebooking for Summer 2021.
What's more, our official 2021 rates are already available at the same rates as in 2020 , giving you more time to plan your new trip.
OUR COMMITMENT TO YOUR SAFETY
Now, more than ever, in light of the evolving COVID-19 situation, we are focused on the health, safety and security of all, we are continuously monitoring and following the guidelines of the government, the local health authorities and our Health & Safety external consultants at Kosmos Safety Consulting Ltd.
We have activated our Crisis Management Team, we are implementing both a Covid-19 Action Plan with specific procedures to reduce the risk of infection and the spread of the virus – and response teams.
All Robolla Aparthotel staff have been informed about, and trained in, preparatory and prevention procedures, regarding:
We have modified our commercial policy and will apply further changes as & when necessary
We have updated the daily operation procedures, and will continue to do so as the situation changes.
Food & Beverage Departments
We have further activated stringent HAACP protocols, in order to increase health and safety in all food and beverage departments. (food and drink preparation, service)
Increased focus on Hygiene procedures in all departments throughout our properties.
At Robolla Beach Hotel we know what holidays with friends and loved ones mean to you and we are making preparations in order to offer you a unique holiday experience. The time has come and we'll be here to make sure you relax, recharge and dream the way you want to.
We can't wait to welcome you in Robolla Beach Hotel on 1st of July.
Till then Stay Safe!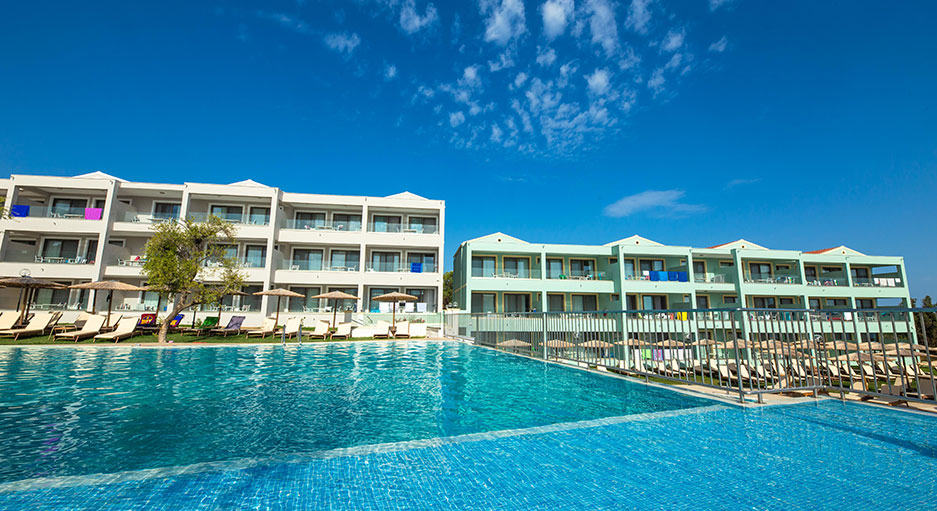 Don't cancel your trip! Change the dates and let's save tourism together! See you soon!